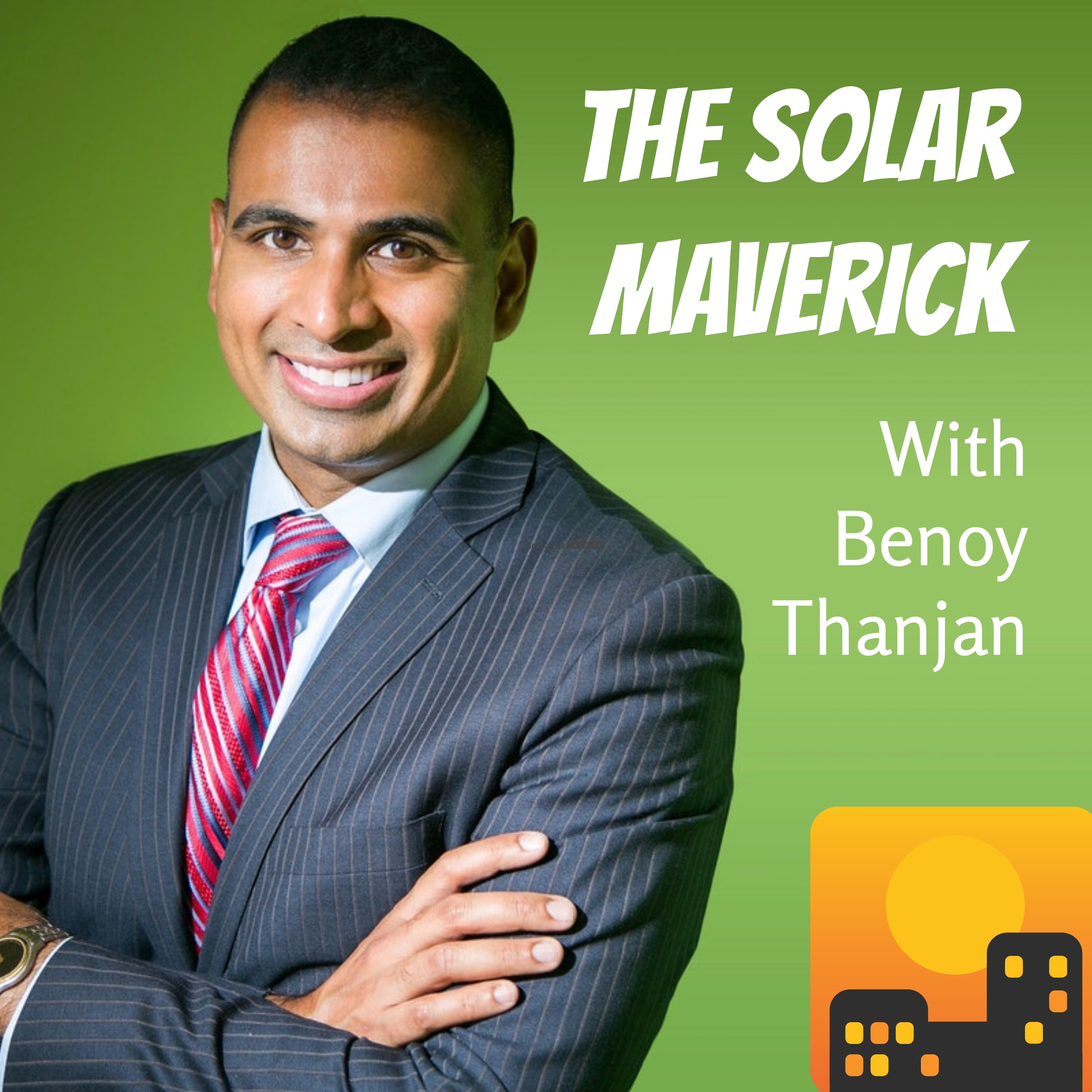 About our Guests:
Daryl Pilon is the director of business development for Standard Solar, a vertically integrated commercial and industrial EPC company, providing superior solar energy solutions since 2004. Their goal is to invest their capital in new projects and drive the solar industry forward. Daryl comes from a background in engineering and worked on roofing systems before joining Standard Solar three years ago.
Bob Burwasser is the Northeast regional manager for Carlisle Construction Materials, a diversified manufacturer and supplier for building products and related materials for commercial construction markets. They prioritize energy efficiency and sustainability, working to lower a building's carbon footprint and lower its energy consumption and associated costs.
Episode summary:
On the heels of a historic partnership between the solar company, Standard Solar, and the roofing and construction company, Carlisle Construction Materials, a representative from each company sat down with Benoy to talk about how their innovate solutions are changing the viability and longevity of rooftop solar arrays. Bob and Daryl each talk about their side of these innovations and their hopes for the partnership moving forward.
Insights from this episode:
How Carlisle goes about evaluating a roof

How Standard Solar and Carlisle Construction Materials have solved solar's past roofing problems

How they're able to offer solar projects and solid roofs at a lower cost

Strategies for getting your rooftop solar array off the ground
Quotes from the show:
"For the first time since man has walked upright, we now have a roofing membrane that can parallel the longevity of solar." -

Daryl Pilon, Episode #11

"When we're done, that building has increased in value." -

Daryl Pilon, Episode #11

"For owners that were interested in solar and just couldn't pursue it because of the roof cost, we're going back to them now and it's becoming a very viable opportunity." -

Bob Burwasser, Episode #11

On the partnership: "There's a great match of people and there's a great match of capability and competency." -

Daryl Pilon, Episode #11

More on the partnership: "We can take opportunities that exist out there and be able to very quickly bring them to a conclusion." -

Daryl Pilon, Episode #11

"We have two great companies that are very like minded in our goals and are very customer focused and I think with those elements, success is just around the corner." -

Daryl Pilon, Episode #11

On their roofing solutions: "I think it's viable everywhere. I really do believe that." -

Daryl Pilon, Episode #11

"We're all about mutually beneficial relationships." -

Daryl Pilon, Episode #11

"I think it's nice that now we can lead the way. We can spearhead this thing and obviously we're sharing it with the world, so we hope the world can be apart of it, but we're going to lead the parade and I think it's going be a great existence." -

Daryl Pilon, Episode #11
Stay connected:
Benoy Thanjan
info@renewenergy.com
Daryl Pilon:
Bob Burwasser: