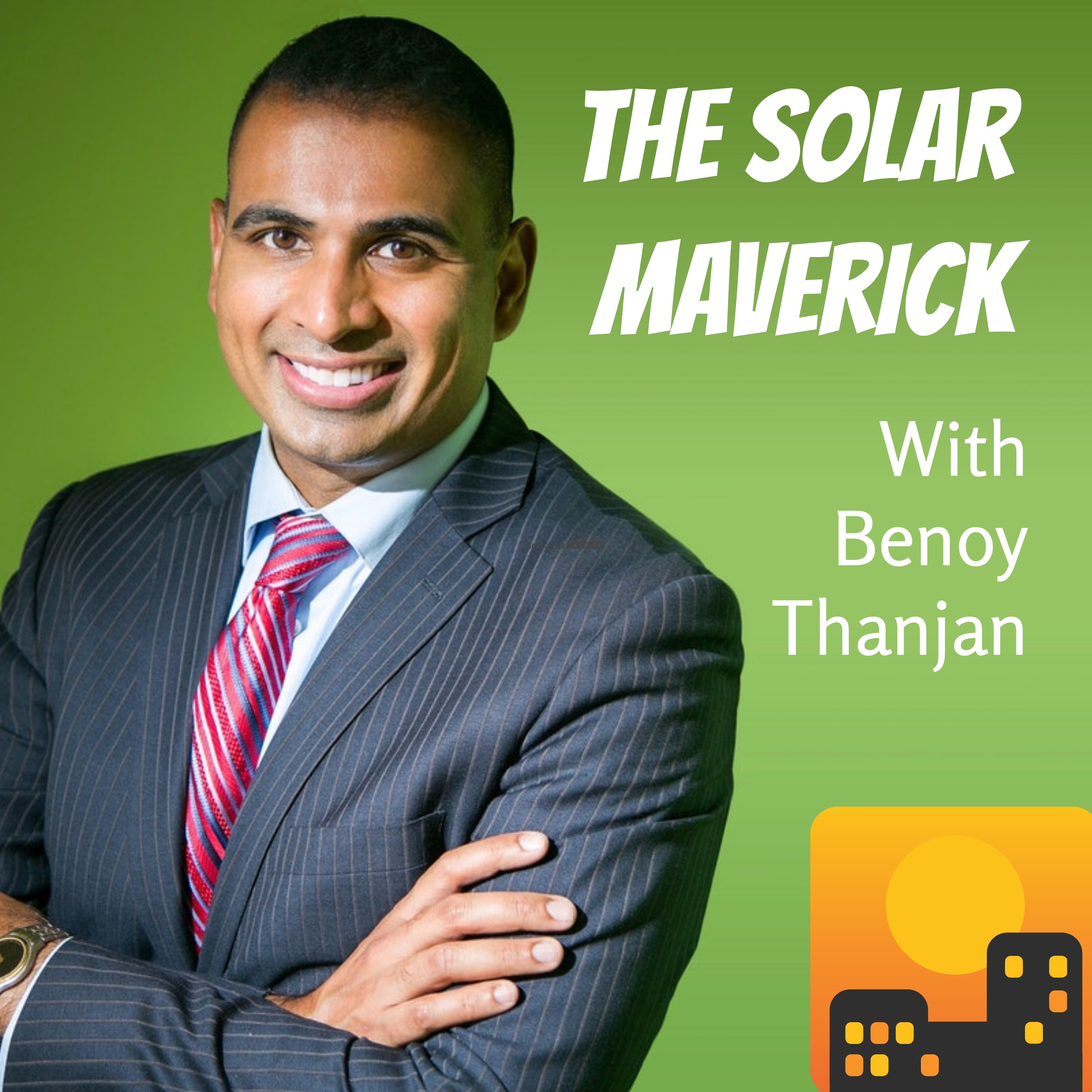 About our Hosts:
Benoy Thanjan
Benoy Thanjan is the Founder and CEO of Reneu Energy and he is also an advisor for several solar startup companies. Reneu Energy is a premier international solar energy consulting firm and developer and the company focuses on developing commercial and industrial solar and utility scale solar plus storage projects. The company also sources financing for solar projects and hedges energy and environmental commodities. Reneu Energy has brokered $27 million in environmental commodities transactions.
Benoy received his first experience in Finance as an intern at D.E. Shaw & Co., which is a global investment firm with 37 billion dollars in investment capital. Before founding Reneu Energy, he was the SREC Trader in the Project Finance Group for SolarCity which merged with Tesla in 2016. He originated SREC trades with buyers and co-developed their SREC monetization and hedging strategy with the senior management of SolarCity to move into the east coast markets. Benoy also worked at Vanguard Energy Partners, Ridgewood Renewable Power, and Deloitte & Touche.
Li Wang
A life-long journalist and communications professional, Li Wang was hooked on the news as an intern at the Philadelphia Daily News during the summer of the O.J. trial. He has been a business reporter, arts editor and film critic. He has shifted his focus to digital marketing and creative services. His company, MJ Wang Media, develops brand messaging and identity through website design and content marketing.
Episode Summary:
Benoy Thanjan and co-host Li Wang are big football fans. Benoy's team is the New York Giants and Li's team is the Philadelphia Eagles. In this episode, Benoy and Li and talk about solar power in sports facilities. Benoy's company is Reneu Energy and they recently opened offices in Los Angeles and San Diego, both in California. Benoy says that California is the number one state for solar energy, and that the governor of California signed legislation to have 100% renewable energy by 2045. Li and Benoy talk at length about the future of solar energy and especially its use in sports stadiums.
Insights from this Episode:
✺ Why Reneu Energy expanded their market to California
✺ The reasons football stadiums in the Northeastern United States use solar panels
✺ Exploring possibilities and advantages for sports facilities to implement solar energy
✺ Information about the panel that Benoy moderated at Solar Power International called "Market Forces: C&I's Role in Transforming Utility-Scale Procurement" in September in Anaheim, California and cutting edge companies who will be on the panel
✺ Tips to navigate tariffs imposed on the solar industry
✺ How Solar Energy in Europe is leading the way for change in the world. Germany has had two days this year where it was powered by 100% renewables.
✺ How "Greenies" as a carbon energy offset are used as solar energy
Quotes from the Show:
✺ "California is the most progressive state in the fifty states, and actually is the number one state for solar, and they recently passed legislation to increase that." - Benoy Thanjan, Episode #2
✺"The East Coast doesn't seem like it'd be the most solar-friendly region of the country, yet, we have our three NFC teams leading in solar." - Li Wang, Episode #2
✺ "Greenies are a renewable energy carbon offset that's basically based on stringent consumer
Environmental standards in North America, and it's certified from a green-powered, renewable energy facility, basically." - Benoy Thanjan, Episode #2
✺ "One Greenie equals one MegaWatt hour of energy." - Benoy Thanjan, Episode #2
Stay connected:
Benoy Thanjan
Li Wang:
Instagram: @liwang22