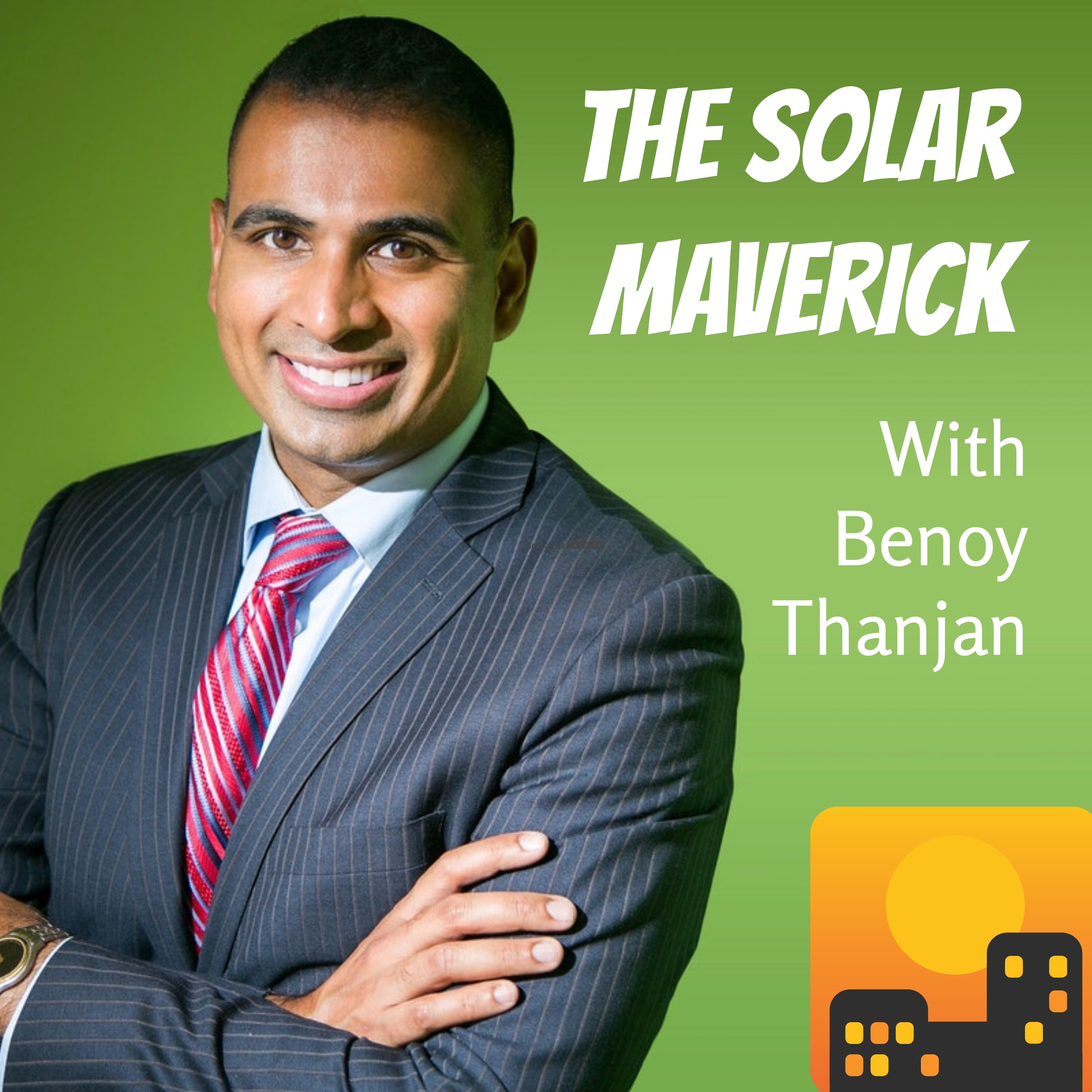 About our Guest:
Rik Teeuwen is the Project Manager of Emerging Markets and Finance for Solarplaza, "Solarplaza organizes international high-level conferences and exploratory trade missions in both established and emerging markets across the globe. With a track-record spanning five continents, over thirty countries, fifty cities and a total of over one hundred events, Solarplaza is a pioneering industry inspirer." a company focused on "accelerating the transition to solar energy across the world." Rik is responsible for organizing and developing conferences in Latin America. He has made a career passionately working toward renewable energy growth.
Episode Summary
While hosting the El Futuro Solar Colombia, the first large scale conference in Colombia on solar resources, Rik sits down with Benoy to discuss the development of solar PV (the technology that converts sunlight into electricity)  and renewable energy in up and coming markets. They discuss how these conferences aid in the renewable resource movement, help overcome obstacles and what Rik sees as notable trends in this industry.
Insight from this episode:
How environmental factors have directed Colombia towards a more renewable energy focus.

How Solar PV is gaining steam compared to other renewable resource alternatives.

Strategies on making renewable energy a more appealing market for developers in individual countries.

How emerging countries are responding to growth in the renewable resources market.

Ways that countries and developers are able to push through existing obstacles and barriers to renewable resources.

How current trends are affecting the renewable resource market.
Quotes from the show:
In regards to El Futuro Solar Colombia: "Everyone was being very transparent about the market. Usually when you go to conferences it's very fluffy but people were really being very transparent."

Benoy Thanjan, Episode 12
"It's the appetite that you try to awake with the real picture. You cannot fake it."

Rik Teeuwen, Episode 12
"They're (Utility Companies) so focused on the way they've made money for years that its hard for them to grasp what's coming next, and at the end of the day no matter how hard they make it to develop renewable energy products; specifically solar you aren't going to stop it in the long run."

Benoy Thanjan, Episode 12
"Everyone is becoming more savvy or more capable of controlling their energy demand and use and that's good. That's brilliant."

Rik Teeuwen, Episode 12
"It's an exciting time to be in the energy space, specifically solar. Also in the emerging markets because there's a lot of economic opportunities that's created based on having renewable resources and you know, most companies and business expenses is energy, and they're able to lower their cost and use renewables at the same time."

Benoy Thanjan, Episode 12
"Solar is so scalable compared to other technologies"

Benoy Thanjan, Episode 12
"The energy market is a very complicated; not for the well being of a whole community kind of energy source while Solar PV can be a very nice community driven or individual driven."

Rik Teeuwen, Episode 12
"Countries are saying we want to be energy independent, we want to be green and we want to be cheap".

Rik Teeuwen, Episode 12
"I think what's amazing is that most of the people in this sector are trailblazing. The complexity, they're are basically building and passionate about renewable energy.... It's only the beginning of a very long growth cycle."

Benoy Thanjan, Episode 12
"Market after market succumbs to the Solar PV revolution."

Rik Teeuwen, Episode 12
Resources Mentioned:
Stay Connected:
Benoy Thanjan
info@renewenergy.com
Rik Teeuwen